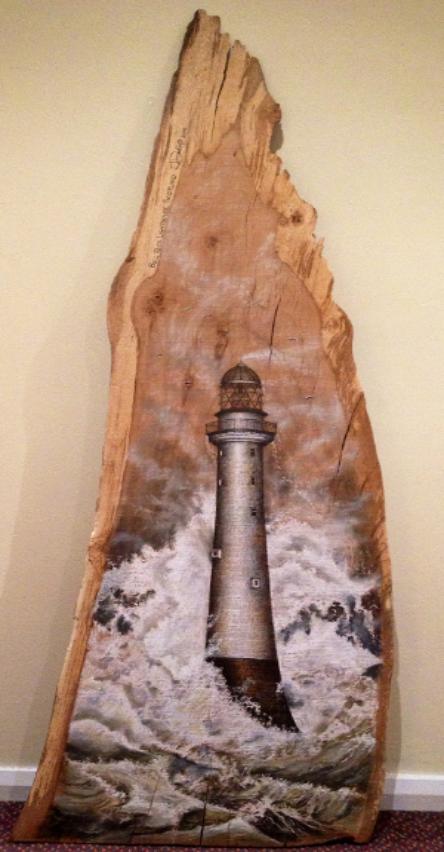 Above: Bell Rock Lighthouse. Graphite, pastel, charcoal and chalk on beech wood. Free-standing.
Right: Graphite, soft pencils & pastels -work in progress!
Jonathan makes his own canvasses from hard woods by using a chainsaw to make planks. These are dried naturally for up to a year until their moisture content is low.
Jonathan Dowling creates unique and original artwork using graphite
. He creates his own canvasses for art using hardwoods, such as beech and sycamore, from a sustainably run family woodland. The natural colours and grain of the wood provide him with inspiration for the subjects of his drawings. Scroll down to see photos of Jonathan cutting a sycamore canvas.
BIOGRAPHY
Jonathan Dowling grew up in Dairsie, Fife, where he developed a love of art, history and landscapes. He works predominantly in pencil for architectural illustrations but prefers pastels for landscapes and still life.
Jonathan completed Art at higher level but is mainly self taught. He completed a degree in Archaeology and Ancient History from St Andrews University in 2003 which gave him a great appreciation of buildings, structures and nature.
If you have any questions, please get in touch.