Recent Commissions by Jonathan Dowling
If you are interested in a possible commission by Jonathan Dowling please contact us.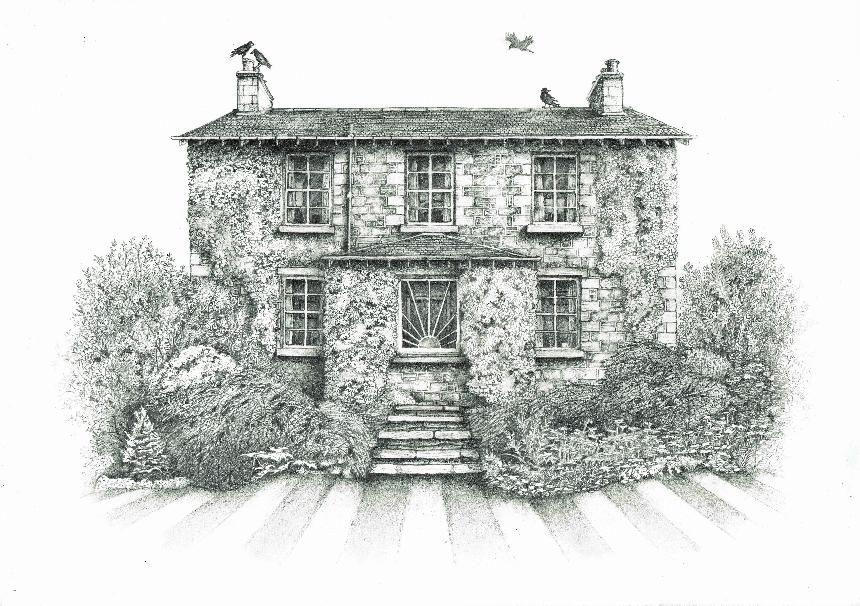 Above: Downfield House, 19th century Georgian Factor's House. Graphite pencil on watercolour card.

Above: The Lomond Hills, Fife. Graphite drawing on Beech wood. Approximately 1 metre wide.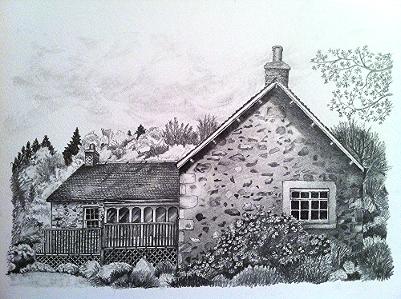 "Just wanted to let you know that my parents LOVED their house artwork, it might be the most successful Christmas present ever! So thank you very much indeed, it went down such a treat and they were very impressed." - Laura Breen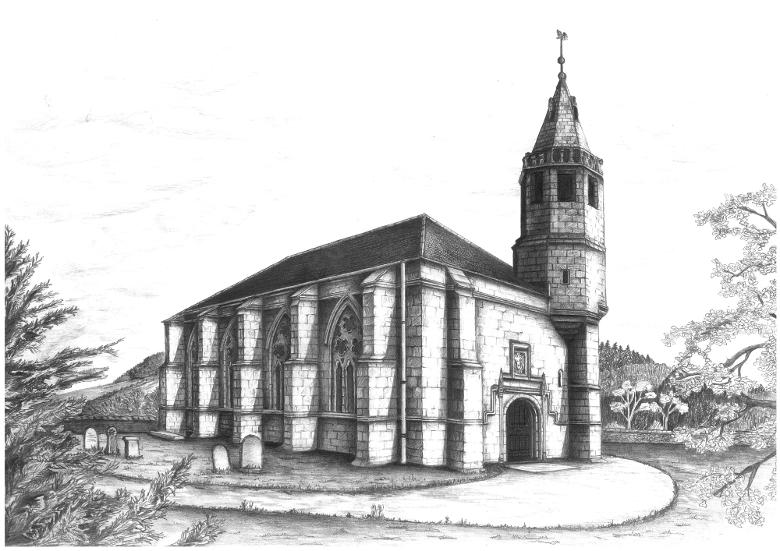 Dairsie Old Church, Fife - Private Commission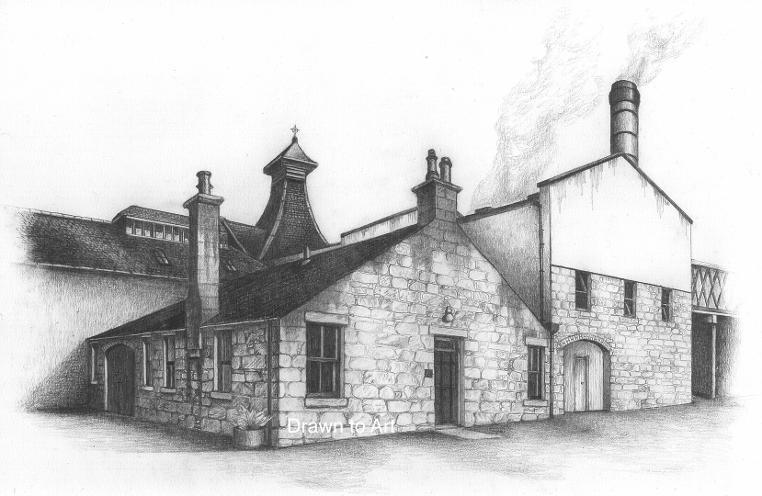 Above: Knockdhu Distillery, Aberdeenshire - Commissioned by the manager for their offices.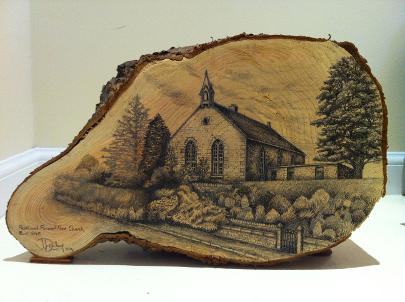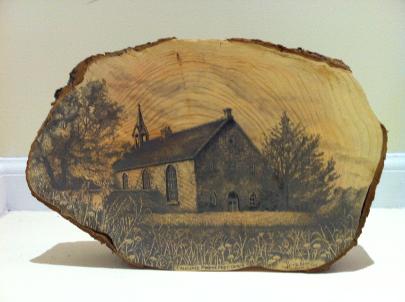 Above: Former Free Church, Falkland. Two tree trunk sections salvaged from the garden when tree cut down.